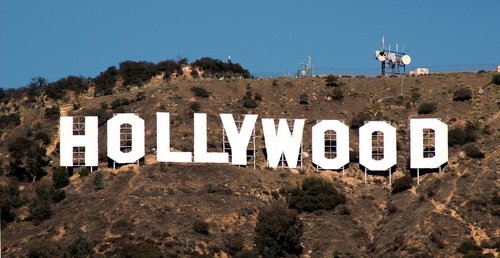 The iconic Hollywood sign is safe thanks to Mr. Playboy himself, Hugh Hefner. After developers tried to buy the land behind the landmark sign, California Governor Arnold Schwarzenegger
initiated
a fundraising effort to save the land. After dubbing the sign "Hollywood's Eiffel Tower," Hefner's $900,000 donation put the effort to save the land at the sign over the top.
"My childhood dreams and fantasies came from the movies, and the images created in Hollywood had a major influence on my life and Playboy," said Hefner.
The completed $12.5 million fundraising drive to keep the property out of the hands of investors was raised through public and private partnership. The Trust for Public Land conservation group raised $6.7 million in private funds, the state raised $3.1 million and local funds provided $2.7 million. Schwarzenegger praised the conservation efforts and explained that "I did what the 'Terminator' was supposed to do, and that was to jump into action."
"It's a symbol of dreams and opportunity," Schwarzenegger said of the sign. "The Hollywood sign will welcome dreamers, artists and Austrian bodybuilders for generations to come."
Other famous donations came from Steven Spielberg, Tom Hanks and J. Paul Getty heir Aileen Getty. As Schwarzenegger said, it's "the Hollywood ending we hoped for."
Update:
Hefner is getting major publicity for this donation. The Playboy empire seems to have an excellent corporate social responsibility advisor...