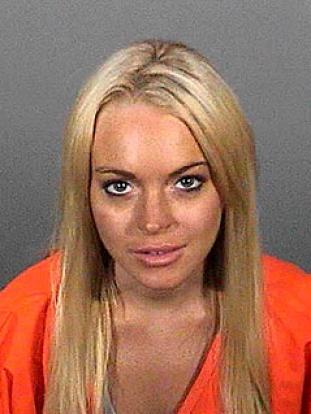 The power of celebrity struck again, as Lindsay Lohan was
released
from her court-ordered rehabilitation. The troubled actress, who was sentenced to serve 90 days in jail followed by 90 days in rehab, only remained at UCLA Medical Center in Los Angeles for 22 days. Sprinting out the back door to a chauffeur driven car, Lindsay's first moments of freedom were spent on the phone with her mother.
Although Lindsay and her family were vocal about her not having a substance abuse problem, the press told a different story. Weekly, pictures and stories about Lindsay partying too hard, passing out or binging were displayed in the tabloid magazines and television shows. According to a
TMZ
report, however, Lindsay's doctors "have already concluded her psychiatric problems are not nearly as severe as first thought. In addition, the doctors do not believe the drug dependency issues are as severe a they first thought." With her court-mandated rehab now over, let's hope the doctors are right and Lindsay is not an addict.
Celebrities being let out of jail or rehab early isn't a new concept. Who can forget
Nicole Richie's
82-minute jail stay or
Paris Hilton's
24 days served? Being a celebrity has perks, and thankfully for Lindsay, they applied to her.